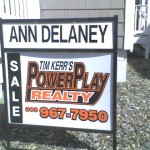 The weather and holidays didn't deter 21 buyers from completing their seashore purchase during the past 30 days.
Of the 21 properties SOLD, 17 were in Avalon; 4 in Stone Harbor.  The sold prices ranged from $382,500 for a tear down duplex in a commercial zone in Avalon; to $4,800,000 for a tear down ocean front in the south end of Stone Harbor.  The median selling price was $920,000.
Of those sold: 15  single family homes; 5 condo/townhouse units; and 1 vacant lot.  There are an additional 23 properties sale pending with settlement scheduled to take place in the near future.
If you have any questions about current real estate values in Avalon or Stone Harbor, please let me know  ann@anndelaney.com
I appreciate the opportunity to help!