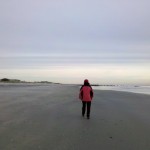 As detailed on the Shore News Today twitter feed:  http://shorenewstoday.com/
Avalon and Stone Harbor, NJ will benefit from an emergency beach fill program funded through the Army Corps of Engineers.
In Avalon, the beaches between 16th and 30th Street will receive new sand.  In Stone Harbor, sand will be pumped on the beaches 90th Street south to the last jetty adjacent to the point.  Non-emergency funds will be used to add additional sand north of 90th Street.
I will provide updates on this major project through the spring.