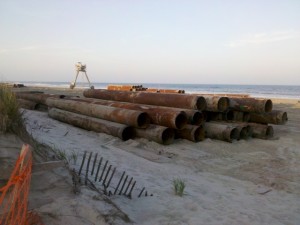 Picture taken last evening from the 122nd Street beach path- looking north.
The beaches between 115th Street and 123rd Streets are closed (owners and visitors are permitted to watch the action from the dune paths).
The young man working security said they are making great progress and should be finished the entire project well within the time allotted (by the end of June).