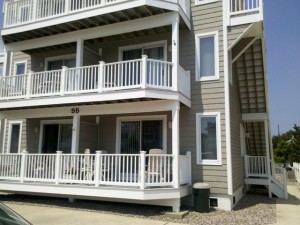 Another opportunity to purchase an "almost beach block" condo in Avalon (a second floor unit in this building sold last week).
1st floor unit at 55 32nd Street, Avalon features 3 bedrooms, 2 full baths, central air, attractive kitchen with granite counter tops, tile floors in main living area, and off street parking.  $545,000 furnished. Currently a summer rental property- $2000 week in prime time.
For more details: http://tinyurl.com/427zbgk  or contact me ann@anndelaney.com
Thank you for your interest!