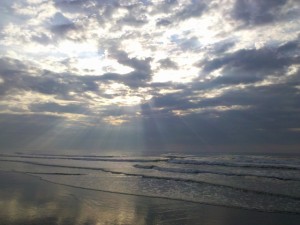 My view this morning as I walked the beach…beautiful!
Downtown shopping areas are busy. We will see even more visitors arrive on the island by mid-afternoon to begin their vacation at the shore.  Happy to see the return of long time tenants week after week- it's a privilege to be part of their treasured family vacation.
Have a nice weekend!