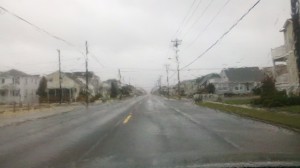 Drove Third Avenue and Ocean Drive to work this morning, and the streets are wet from rain…but not salt water.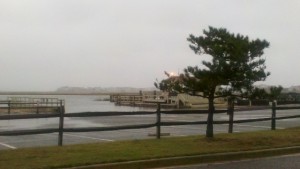 The only "extra" water I noticed was in the boat launch area of the Avalon Bay Park (55th Street).  This is normal during exceptional tides and storms.
Will head back out at high tide for an update.