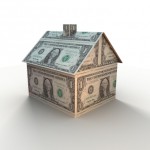 I am reviewing the weekly mortgage rate sheets this morning- incredible!
For 30 year fixed rate loans less than $417,000, an interest rate of 3.875% is published by several major lenders.  For "jumbo loans" (above $417,000), the 30 year fixed rates range from 4.25% to 4.5% (capped at $750,000).  For higher mortgage amounts, adjustable rate loans in the 3.125% range are available.
If you are thinking about refinancing or buying new, I am happy to provide names of local mortgage lenders.  And, of course…help with the purchase if buying in Avalon or Stone Harbor !