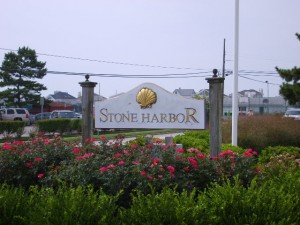 Modest signs are located on 80th Street welcoming visitors to Avalon as they head north…and to  Stone Harbor going south.
During a closing yesterday, we were discussing the subtle differences between the 2 communities that share a 7 mile island.
The buyers vacationed in Avalon for many years before purchasing a condo in Stone Harbor.
In Avalon: it's Dune Drive and Ocean Drive, Avalon Freeze, The Fishing Pier Grill, Paper Peddler, and Avalon Coffee.
In Stone Harbor: it's Second Avenue and Third Avenue, Springer's, Bud's Market, Fred's Tavern, and Coffee Talk.
Thankfully, both towns have a Hoy's and Uncle Bill's to call their own