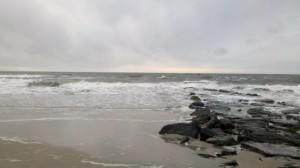 We are waiting for the clouds to depart and the warm air to return…
Expecting a busy weekend- Stone Harbor is hosting the Coastal Living/Boat Show along 96th Street Saturday and Sunday.  There will be food vendors and music, too.
AND, have you read about Saturday's "super moon"?  The best viewing spot will be on the beach.  On Friday night, the moonrise is 6:29pm (if there are clouds on the horizon, it can be another 20 minutes to view over the ocean); and on Saturday, the moonrise is 7:45pm.