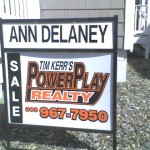 During the last 30 days, a total of 34 properties SOLD in Avalon and Stone Harbor, NJ.
2 duplex properties (2 units in one structure), with a median selling price of $662,500.
12 condo/townhouse units, with a median selling price of $653,500.
And, 20 single family homes, with a median selling price of $1,300,000.
There are an additional 68 properties sale pending, with settlement scheduled in the near future. Most will be shore property owners by the start of summer!  The median list price for those sale pending is $1,134,500. 
By the way, a definite segment of our recent sales is a "move up" market.  Rather than selling to cash out, property owners are selling to facilitate another local purchase (typically for a better location or more living space).  A welcome trend for our island real estate economy.