Now that our season is quieting down, it's fun to hear local business people discussing travel plans.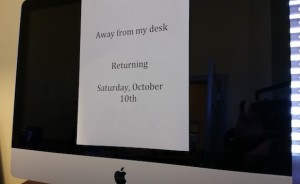 And not too surprising…many of us are drawn to beach vacations!
I find that being a tourist is a tremendous learning experience. It's important to occasionally be on the other side to appreciate a visitor's perspective.
So, it's my turn to "learn"…while sitting on a beautiful beach

   Will post a few pictures on Twitter!
Back in the office on Saturday, October 10th.