Our busy spring sale market continues!
During the past 30 days, a total of 37 properties SOLD (settlement) with an overall median selling price of $1,200,000.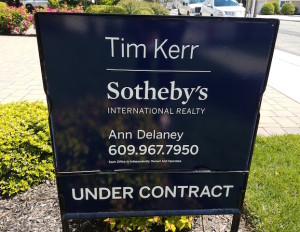 By category:
17 condo/townhouse units sold, ranging from a 1 bedroom hotel/condo conversation on 79th and Dune Drive for $279,000; to a bay front fee simple townhouse with 3 bedrooms and a garage on 12th and Ocean Drive for $1,480,000.  The median selling price for all condo/townhouse units: $680,000.
20 single family homes sold, ranging from a 3 bedroom cottage on Weber Court in Stone Harbor for $545,000; to a custom 3 story bay front home on Fifth Avenue in Avalon for $4,750,000.  The median selling price for all single family homes: $1,737,500.
In addition, there are 78 properties sale pending (under contract) with a median listing price of $1,497,500.  Final selling prices are posted after closing.
If you have any questions regarding market values, please let me know-    ann.delaney@timkerrsir.com  or 609-967-7950
Thank you for your continued interest!