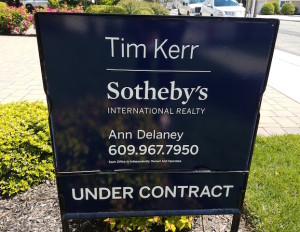 Good news: if you have owned your shore house for a number of years, the increased property value is a wonderful "gain".
However, that profit is taxed (capital gains) when you sell, unless you participate in a 1031 Tax Deferred Exchange.
The rules allow owners of investment properties (vacation rental homes qualify) to move up to another investment property (rental) and defer the tax.  This is a huge bonus for most long time property owners.
I have both personal and years of business experience with the process. And I can connect you with the professionals to handle the paperwork and help with financing.
Please contact me to formulate a plan!
609-967-7950  or ann.delaney@timkerrsir.com