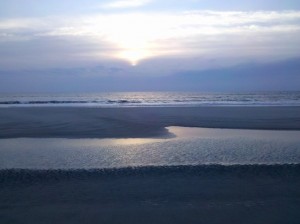 A shift in wind direction this morning.  
Two clues of a south east breeze: you can hear the waves breaking in the ocean several blocks away; and the moisture level in the air increases.
The slightly warmer temperatures are off set by the dampness.  Thankfully, the sun has arrived to make for a beautiful January day!  Enjoy the weekend.