Because we work weekends, Fridays are our opportunity to live as "tourists".  In the fall, we enjoy the added advantage of fewer crowds and beautiful weather.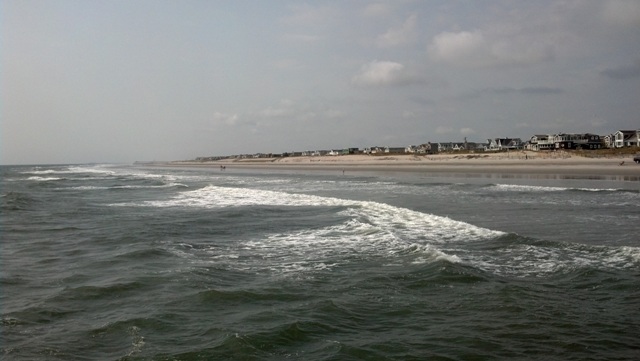 Yesterday, we rode the island on our bikes- with pit stops along the way (mostly to check out homes under construction…I'm never completely off duty!)  This is the view from the end of the 8th Street jetty.  A unique perspective of the north end beaches.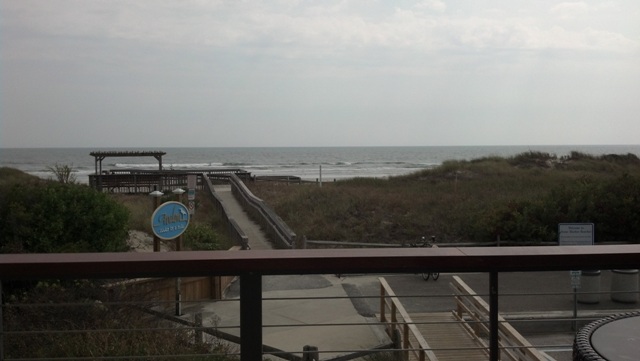 Another pit stop: lunch at the Windrift (pictured- our view from the outside bar).  A relaxing meal, sunshine, and a water view.  What's not to like??
Back to reality and the office today 🙂
P.S. During our bike ride Friday, we saw participants of this event : NJ Run for the Fallen   (at the time, we didn't know what we were watching).   We wondered when we saw 3 vehicles stop on Dune Drive around 55th Street; with the occupants wearing matching t-shirts.  I noticed a remembrance marker at that spot today.  Now I realize they were family /friends of that particular soldier.  Sad…