Summary of real estate sales in Avalon and Stone Harbor NJ for the month of January, 2016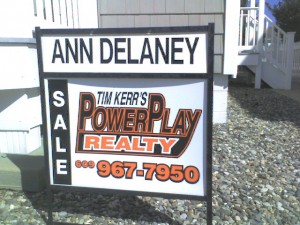 A total of 33 properties SOLD (settlement):
2 commercial properties- a store front at 20th and Dune Drive in Avalon for $325,000; and a multi-store site at 97th and Third Avenue in Stone Harbor for $1,252,500.
3 properties classified as vacant lots (although all 3 had existing structures that will be demolished)-  an undersized beach block lot on 84th Street for $1,250,000; a 60′ lot on 62nd Street for $1,250,000; and a bay front double lot on Golden Gate Road for $5,700,000.
9 condo/townhouse style properties- ranging from a 2 bedroom unit at The Avalon Condos (7th and First Avenue) for $489,000; to a bay front new construction 3 level side by side style unit on Sunrise Drive in Avalon for $1,695,000.  The median selling price for all condo townhouse units- $830,000.
19 single family homes sold- ranging from an older upside down style with inlet views on 7th Street for $990,000; to a bay front old seashore home situated on a double lot on Sunset Drive in Stone Harbor for $4,500,000.  The median selling price of all single family homes- $2,088,000.
In addition, there are 45 properties sale pending, with a median listing price of $1,095,000 (final selling prices are posted after settlement).
If you have any questions regarding market values in Avalon or Stone Harbor, I am happy to help.
ann@anndelaney.com  or 609-967-7950
Thank you for your continued interest!