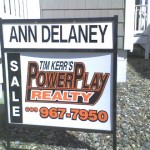 During the month of March, a total of 22 properties SOLD in Avalon and Stone Harbor.
In an unusual trend, condo/townhouse units sold out numbered the residential homes sold.
A total of 12 condo/townhouse units SOLD, ranging from a 2 bedroom street side condo at Hall Harbor (96th Street) for $382,500; to a 25th and Ocean Drive bay front townhouse built in 2013, with a large private pool for $1,600,000.  The median selling price of all condo/townhouse style units-  $760,000.
There were 8 residential sales, ranging from a renovated "court cottage" on Linden Lane in Stone Harbor for $667,000; to a 4 bedroom, 4.5 bath upside down style home built in 2004 with a pool on 105th Street for $2,125,000.  The median selling price for all single family homes-  $1,315,000.
One multi-family property sold, a 4-plex on the corner of 28th and Avalon Avenue for $1,325,000.
And, one vacant lot on the corner of 20th and Avalon Avenue sold for $1,475,000.
There are an additional 62 properties sale pending, with a median asking price of $1,299,000 (final selling prices are reported after closing).
If you have any questions regarding values in Avalon or Stone Harbor, please let me know.  609-967-7950  or  ann@anndelaney.com
Thank you for your interest!