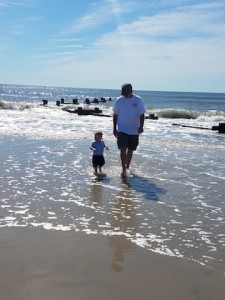 This day is bittersweet for many of us.
My father was just a few years older than I am now when he passed away.
And even after 25 years, the sorrow can quickly rise to the surface.
Yet, I'm so grateful for the gift of watching our 2 sons raise their boys…and my husband  as their "Pop".