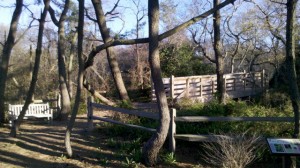 Have you walked through the Stone Harbor Bird Sanctuary lately?  This is a great time of year (read: before the bugs arrive) to check out the paths that wind through the 21 acres of maritime forest, salt water wetlands, and fresh water ponds.  Access the various paths from both Second Avenue and Third Avenue near 114th Street.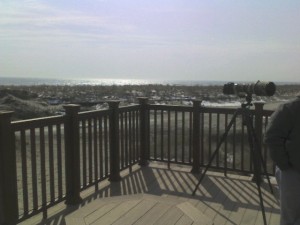 Another must do in early spring (before the gnats arrive) and at low tide is a walk around the wetlands side of Stone Harbor Point.  Park at the end of Third Avenue past 122nd Street and look for the path on the right hand side.  The path winds around to the left and leads to the 2 raised look out platforms.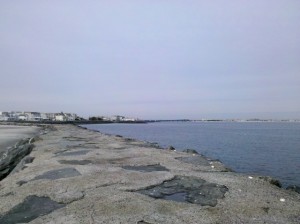 And, any time of the year, walk along the 9th Street jetty in Avalon.   Look for sea otters near the rocks, and dolphins in the inlet.  Back in December, I even saw a whale passing through (well, just the spout in the distance…but still exciting for Avalon).  
See my December post: whale watching