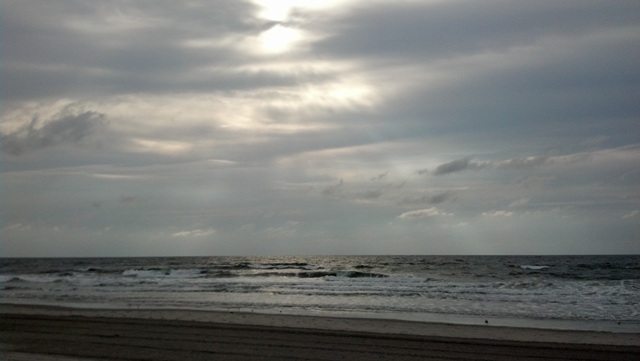 A bit overcast today- and slightly cooler temperatures.  Is this our first sign of fall?  No rain, so still a good day for a bike ride, or reading on the porch.
The downtown shopping areas were busy (store owners LOVE a cloudy day).  Guessing there were lines for the movies…and crowds out at the Cape May County Zoo.
P.S. Started this post earlier today. By mid-afternoon, the sun made an appearance, and families hurried to the beach!