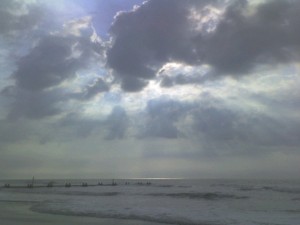 Beautiful morning on the beach- I was back home getting ready for work when the 1st band of rain arrived.
Glad I closed up the house before I left (the downpours were torrential by mid-morning).   I even turned on the air conditioning- painful for frugal me!
The sun is back out this afternoon- a wild day of weather at the shore.