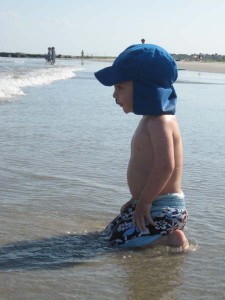 I was looking through pictures on my computer, and this one from last summer made me smile (of course!)
I  couldn't post another COLD beach picture today…I want to be warm and think of better weather days ahead.
Are you planning a seashore vacation in 2010?  I handle properties in the Avalon and Stone Harbor area.  Search our web site: www.powerplayrealty.com  or send me an e-mail request:  ann@anndelaney.com
I appreciate the opportunity to help!