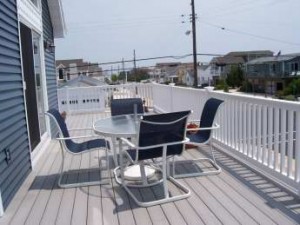 An ordinary set of table and chairs on a sun deck- no problem until the wind carries the furniture to a new location, and the tempered glass breaks into a zillion pieces.
Hopefully, Earl just buzzes by our coast.  Yet high winds can still be an issue.  Best bet is to secure all outside furniture, the grill, kayaks, trash cans, etc.
If you need to hire someone to help with these tasks, Maids Available Services has staff available:  maidsavailable@yahoo.com  or 609-263-1747.