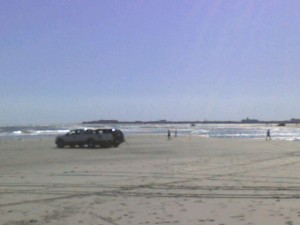 During the summer months, the beach cleaning tractors keep me company during my morning walk. 
Yesterday, the beach remained in it's natural state- the tractors are officially retired for the 2011 season.
Next up?  As of September 15th (Avalon) and October 1st (Stone Harbor) approved vehicles are permitted on the beach.
Look both ways when entering from a beach path!