Although I've heard the phrase "Manhattan Island",  I wouldn't think there are similarities between New York City and our seven mile island.  Until I remember that they faced evacuation orders for Hurricane Irene, too.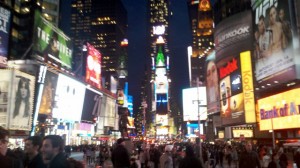 My sister and I talked about this yesterday on a day trip to the city.  And, here we thought it was a monumental task to evacuate all of Cape May County!
The main purpose of the day was to see "How to Succeed in Business" staring Darren Criss (from Glee).  The audience was FILLED with teenage girls and their mothers (and aunts!).  As a bonus,  Beau Bridges is the other lead in the show- plenty of adorable charm for all generations

  The show was great!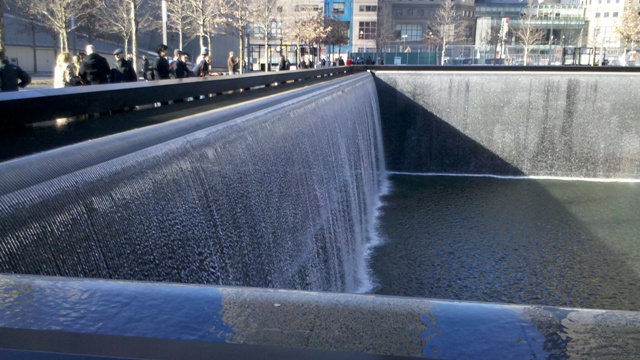 Prior to the show, we walked through the 9/11 Memorial.  My first thought- do the families of the victims see this as a grave?  That's how I interpreted the pools as they run deep into the ground.  A co-worker (her cousin died in one of the towers) said she viewed the rushing water as a symbol of the towers collapsing.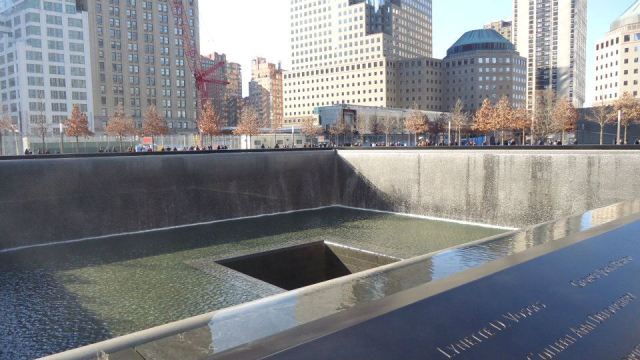 And of course, you see the names. We used the kiosk to look up a Wildwood Catholic High School alum, Andrew Alameno.  My sisters and I went to school with his siblings.  He was a "beach kid" who grew up to work for Cantor Fitzgerald…and was just 37 years old.
I noticed several women's names followed by "and her unborn child".  Heartbreaking.  And as you walk through the park, you look up at the construction of the mega high rise next door, and feel sick as you imagine that day.
New York City deserves credit for protecting this space.  The memorial shows respect for both the victims and the event.  I was impressed.