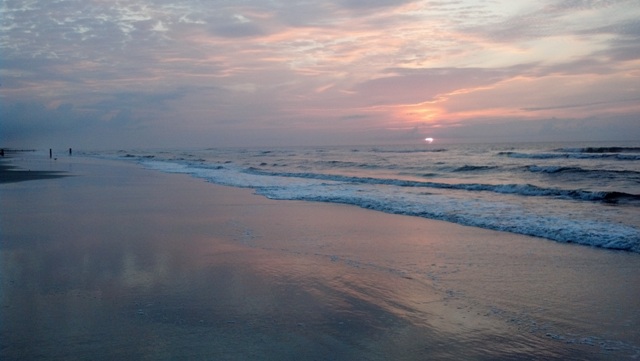 I walked earlier than usual this morning, and was rewarded with a beautiful sunrise.
Every few blocks, I passed someone at the water's edge with a camera (or cell phone) capturing the bright pink sky reflecting off the ocean. I'm not the only early riser on the island!
The beach grooming tractors were starting their first row at the high tide line.  And, the Borough workers emptying  trash cans at the beach paths had a loyal flock of seagulls following behind hoping for scraps.
Such a nice way to start the day…