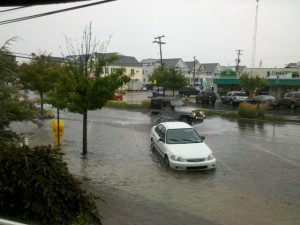 Crazy weather this afternoon. 
Heavy rain, thunder, and lightning.  Borough of Avalon emergency vehicles running back and forth along Dune Drive (2 fire calls so far). Power surges…
Waiting for the water to recede so that I can leave the office (that's not my car, thankfully- mine is high and dry, but the roads are not).  Every time I think it's looking clear, another heavy downpour arrives.