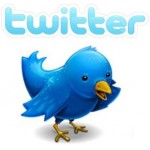 Over Thanksgiving dinner, I tried to explain my obsession with Twitter to family members.
This is a tech savvy group- with plenty of smart phones, tablets, Kindles, and Facebook accounts between all 3 generations.  Yet my 4,000+ tweets seem bizarre (and admittedly, some are).
I recently posted how I relied on Twitter during the hurricane : https://anndelaney.com/2011/08/29/technology-during-irene/  and the blizzard of 2010.  It's been a great way to instantly communicate with property owners and others who just love the shore.  I "share" my beach walks with others…even in the middle of winter!
But the surprise bonus of Twitter is the amazing connections.  I read first hand accounts as events take place…a completely different perspective.
For example, shortly after the devastating tsunami, I started following a Japanese woman who works in Tokyo for the New York Times. She traveled to the villages and posted heart breaking reports. 
On the 10 year anniversary of 9/11, I followed a young woman whose sister died on Flight 93 in Shanksville, PA.   It was as if I was sitting next to her at the memorial services.  Her comments were respectful and incredibly honest.  Another woman tweeted about her experience of living in New York City, and the days spent searching for her friends.  Emotional storytelling, 140 characters at a time. 
On the lighter side, there are posts that make me laugh out loud- I follow some smart, witty people!
If you would like to follow along: http://twitter.com/AnnDelaneyBeach