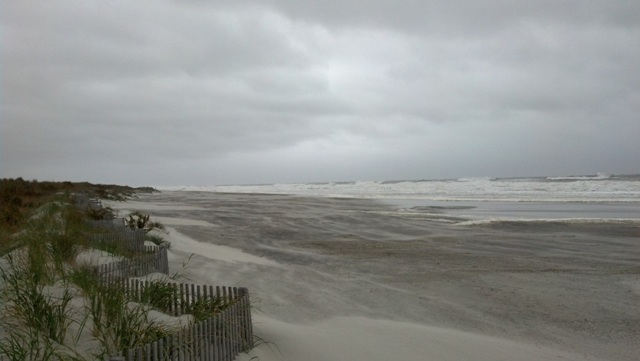 High tide this morning- taken from the 117th Street beach path in Stone Harbor, looking north.  Big waves and a steady north east wind.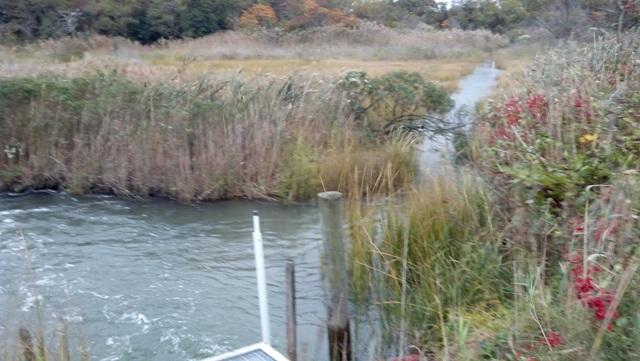 Around the corner at the Bird Sanctuary, the water flow pipes were working over time…providing plenty of salt water for the shore birds (the sanctuaryhas both fresh water and salt water ponds).
The back bay was high- with much of the marsh grass covered.  No street flooding that I could see as I drove into the office.
Now at 10:20am, the skies are gray and the wind has picked up.  I'm watching the flags over Hoy's 5 & 10 in Avalon – surprised they didn't take them down, yet glad for an easy reference of the wind direction!
Based on current weather reports, we are feeling a bit more optimistic about this incredible storm.  That doesn't mean we won't evacuate…just that I won't have a complete nervous breakdown while away (well, maybe).
Will post a few more Avalon and Stone Harbor pictures on Twitter before I leave.  And then will wait and pace until we are permitted to return.