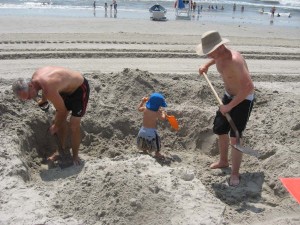 The manly ritual of digging a giant hole on the beach-  a long standing seashore tradition.
The sand architects try to out smart high tide with elaborate barrier walls.  The kids just want the water to rush in to create a muddy pool!
The lifeguards ask that the holes be filled in at the end of the day for safety reasons.
Happy digging…and enjoy the weekend!