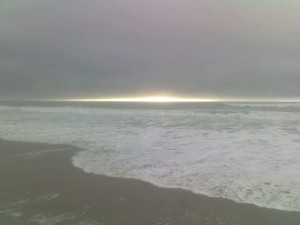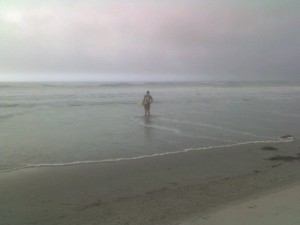 The surfers were out early this morning to take advantage of "Bill's" waves. 
The rain and thunderstorms are not from the hurricane- just an ordinary summer storm system passing through. 
Amazing to watch the power of the ocean- even the smaller waves at the ocean's edge.   Staying on dry sand was challenging this morning with rogue waves traveling farther than expected.