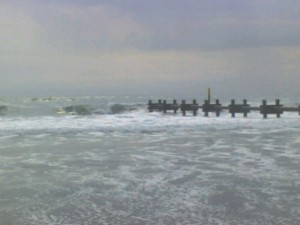 Last weekend it was Bill…now it's Danny's turn to visit the shore.
Heavy rain for much of the day caused road flooding in the downtown areas, and left shoppers and walkers soaked through.  Not looking good for the Stone Harbor sidewalk sale tomorrow .
P.S.  Saturday was not a wash out after all- the heavy rain didn't return until after midnight.