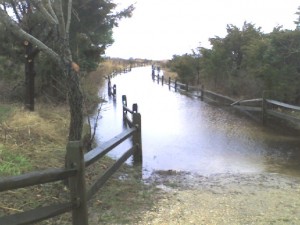 New business opportunity- kayak rentals at beach path entrances. 
This is the 37th Street beach path in Avalon.  Crews with pumps were working on the 38th and 39th Street paths.  Saw Borough employees at the 44th Street beach path the other day.
An incredible amount of water with no where to go!