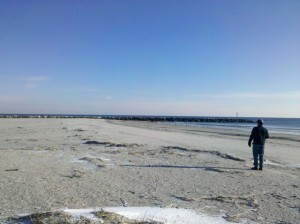 Good news:  the beaches in the north end of Avalon are holding their own. 
The dunes and beach paths constructed last year are in intact. 
Top picture was taken this morning- looking north toward the 9th Street jetty.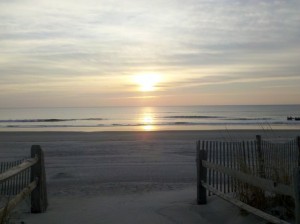 The not so good news:  beach erosion has effected a 5 block stretch of Avalon's beach.  The section between 19th to 23rd Streets is currently not accessible from beach paths.
The Borough of Avalon is committed to safe beach access and will make every effort to repair the damaged beach entrances prior to the summer season.
P.S.  If you collect sea glass, I found several "prize" pieces along the high tide line in the north end.