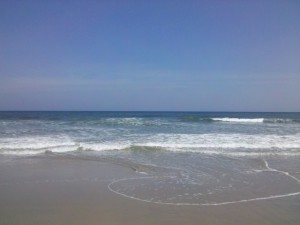 Humidity and warmer temperatures have arrived in advance of the holiday weekend.
The ocean is in the mid- 60′s, for those who feel the need to start the season with a swim.
The beach replenishment is complete in Avalon,and the equipment is now positioned in the south end of Stone Harbor (adjacent to the 123rd Street beach path).  The crews will work through the weekend, causing some disruption to owners/visitors on the nearby blocks.  All other Stone Harbor beaches will be open.
P.S.  In order to calculate when "your" beach will be closed, the dredging company estimates 2 blocks every 24 hours.