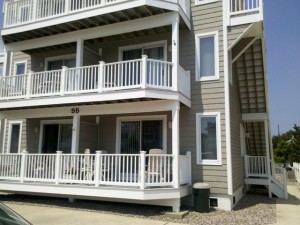 The zoning in Avalon NJ is very restrictive. The majority of properties east of Dune Drive are single family homes. 
That's what makes this condominium so unique.  Almost beach block, with 3 bedrooms, 2 full baths, and renovated inside and out.  $545,000 furnished.
For additional pictures: http://www.powerplayrealty.com/sales/detail/253/55-w-32nd-street-unit-1      or contact me ann@anndelaney.com
Thank you for your interest!