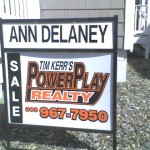 Details on properties recently posted "Under Contract" in Avalon and Stone Harbor, NJ
There are a total of 34 properties on the island pending settlement (most by the end of the year).  They range from a 2bed/2bath condo listed for $325,000; to an ocean front "tear down" on 17th Street listed for $4,600,000.
The median list price is $1,049,500 (selling prices are not posted until after settlement).
Of the 34 properties:  21 are single family homes, 11 condo/townhouse units, 1 duplex, and 1 vacant lot (although several of the homes are basically land value sales, too).