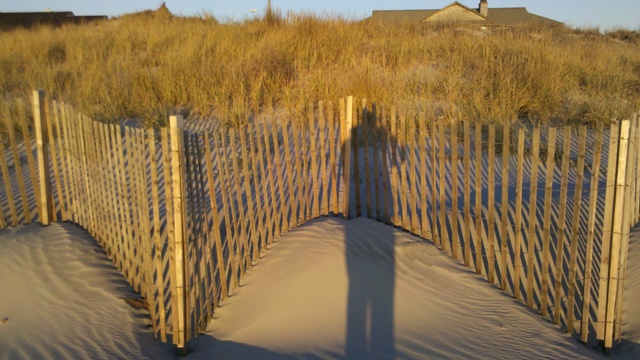 Chilly!  Thankful for warm sun and the dunes to partially block the wind.
Saw a few summer home owners this morning.  How do I know they are only here for the weekend?  Maybe it's the loafers without socks…or the sweatshirt instead of a winter coat…or lack of hat/gloves.  They don't last more than a few blocks before heading back up the beach path!
The shops in Avalon and Stone Harbor are open all weekend for a relaxing and low key Christmas shopping experience.  Plus, great sales!
Merry, Merry…
P.S.  With the blast of cold weather, I naturally think about frozen pipes (who doesn't

  ?? )  Read my post from October for suggestions to protect your shore house:  http://anndelaney.com/?p=4664