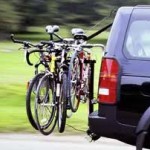 Another busy rental change over day.
When I walked early this morning, I passed several families packing up their vehicles…looking very sad.  On the beach, another family was taking pictures by the street number sign to commemorate their stay.
As I drove to work, the cleaning crews were already stalking properties- ready to start their hectic day as soon as possible.  They have such a short window of  time to complete their many change over cleanings.
The new tenants are excited to start their vacation, and arrive on the island early.  We encourage them to eat breakfast, shop, etc. to allow the cleaners time through the property.  If the cleaners see a car in the driveway, they think the previous tenant hasn't checked out and will move on to their next job.  The cleaners need full access to the property (and the parking) before the new tenant moves in.
Check in starts in the early afternoon.  The rental offices continue to trouble shoot issues brought to our attention as the tenants turn in the keys…as well as the new items discovered by the incoming tenant.  We appreciate the responsive vendors helping us with the inevitable repairs!
By day's end, we hope that everyone is situated and happy to start their week at the shore.
And like Ground Hog Day…we will do it all again next Saturday