I know, it was JUST Labor Day weekend…yet we are already hearing from prospective tenants asking to reserve a property for next summer!
Do we have your rates and availability for 2016?  If not, please touch base with me to review and plan.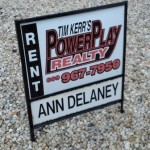 For a quick reference: Power Play Realty rental page:  click here
I am also updating rental photos this fall.  If there are improvements scheduled, I will work around that area and come back when the project is complete.
Thanks for your business!
ann@anndelaney.com  or  609-967-7950