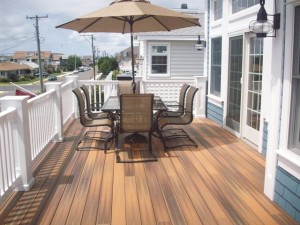 Is your shore house ready for a visit from Joaquin?
While I hope he skips on by without a big fuss, it's smart to be prepared for the heavy rain and windy conditions.
By securing your outdoor furniture, grill, etc. you are not only avoiding damage to your property, but also your neighbors' homes.
Thankfully, we all have a few days notice to complete this important task.