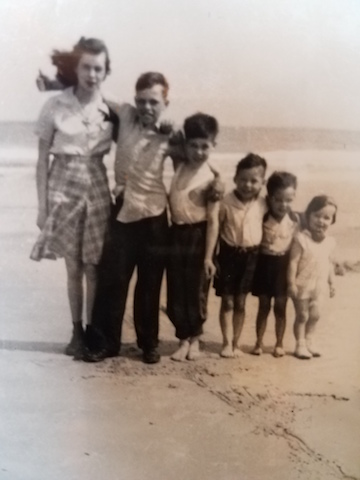 Taking a moment to reminisce – prompted by recent world events and the passing of my late father's oldest sister.
Avalon and Stone Harbor in "the old days":
Back when two Irish immigrants moved to Avalon full time after enjoying family vacations in Stone Harbor when their children were young.
Back when the grown children of those immigrants helped their father establish and grow a prosperous business (the lovely obituary for my aunt).
Add to that mix the beloved general practitioner originally from Mexico-  Dr. Rodolfo Garcia (my post from 2011).  Dr Garcia, along with his wife Pat, cared for generations of residents from an office adjacent to their Avalon home.
Remembering a few children in our small elementary school mentioning their grandparents' preference of speaking their native language (Italian) at home.
Remembering a tiny Baptist church on 81st Street in Stone Harbor serving the African American families living year round in the neighborhood.
A vibrant beach community created from different cultures.  How refreshing…and how it should be.