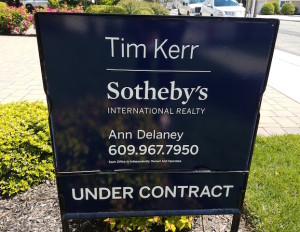 Another active month for real estate sales in Avalon and Stone Harbor NJ.
A total of 31 properties SOLD (settlement) in June, with an overall median selling price of $1,595,000.
Of those sales, 11 were condominium/townhouse properties, ranging from an efficiency unit in Twin Gables (100th and First Avenue) for $338,000; to a bay front townhouse style unit at 34th and Ocean Drive for $1,475,000.  The median selling price for all condo/townhouse units: $655,000.
The remaining 20 sales were single family properties, ranging from a cottage on the 200 block of 23rd Street for $710,000; to a custom bay front home at 99th and Sunrise Drive for $5,300,000.  The median selling price for all single family homes: $2,050,000.
There are an additional 65 properties under contract with settlement scheduled in the near future.  The median asking price for those sale pending: $1,550,000 (final selling numbers are posted after closing).
If you have questions regarding market values in Avalon or Stone Harbor, I am happy to help!  ann.delaney@timkerrsir.com
Thank you for your continued interest.