Busy month!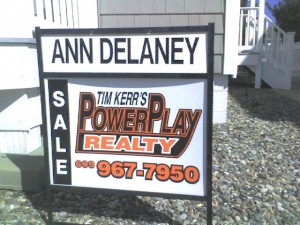 In the past 30 days, a total of 36 properties sold (settlement) in Avalon and Stone Harbor.
Breakdown by classification:
23 single family homes, ranging from an older rancher on 15th Street for $860,000, to a custom bay front home at 107th and Sunset Drive for $3,118,750.  The median selling price of all single family homes- $1,787,500.
10 condo/townhouse style units, ranging from a 1 bedroom condo at 96th and the bay for $227,500, to a 3 bedroom townhouse style on the bay at 80th Street for $1,150,000.  The median selling price of all condo/townhouse units- $665,000.
1 vacant lot-  a bay front double lot on the 400 block of 20th Street- $2,500,000.
1 multifamily- older duplex on the corner of 30th and First Avenue sold for land value- $1,025,000.
1 commercial unit- 83rd and Third Avenue- a store front and apartment- $480,000.
Plus, there are an additional 81 properties sale pending with settlements scheduled in the near future.  The median asking price of all those sale pending- $1,395,000.
If you have any questions regarding market values in Avalon or Stone Harbor, I am happy to help.  ann@anndelaney.com
Thank you for your interest and referrals.  I appreciate the business!