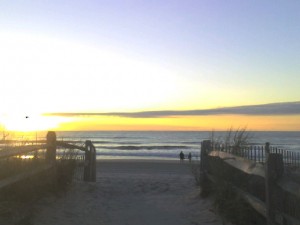 It's not unusual for those of us who live on the island to start and end each day by the water.  My view this morning as I crossed over the beach path for a walk.   The sun rising over the ocean…very pretty.
On my way home from work, I noticed the calm bay and higher than average tide- perfect conditions for kayaking.  Watched the brilliant red sunset over the marsh before returning to dry land. 
Whew…a productive day all around!