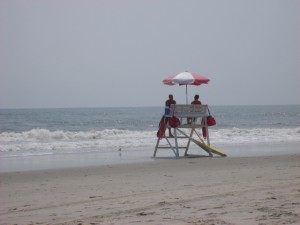 With Memorial Day early this year, we gained a bonus May weekend.  The weather cooperated, too.
The island is still quiet during the week- with families anxiously awaiting the end of the school year. 
The lifeguards look a bit bored as they wait for the crowds to arrive…and the ocean to warm up.