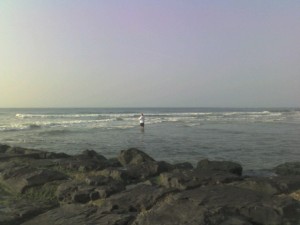 The weather changed as I walked this morning.  The humid breeze from the south east switched to a hot and dry west wind. 
Still a perfect morning to be on the beach…or out in the water fishing!
The ocean temperatures are back in the comfortable range – 72 degrees reported yesterday.