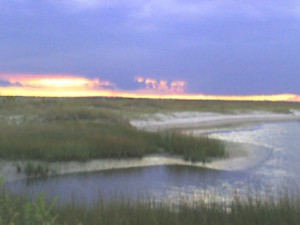 In the fall, the sunsets at the shore are especially beautiful.  It can look like huge a fireball over the bay.
For those of us who don't live on the bay, we walk to find open viewing areas to the western sky.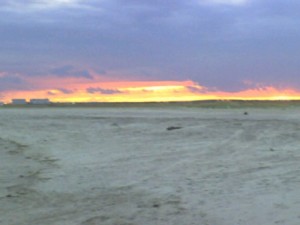 Stone Harbor Point is a great spot- the birding platforms provide an amazing 360 degree view of the ocean, inlet, wetlands, and bay.