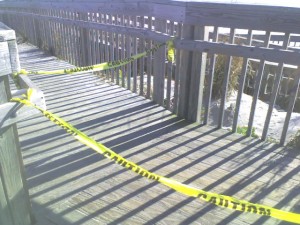 Major dilemma…to climb over or under the yellow tape to get to the beach 

    Based on the foot prints on the sand, I am not the only one ignoring the signs!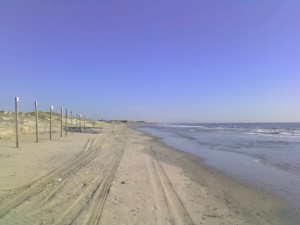 The Stone Harbor beaches south of 112th Street had some erosion, but no damage to their dunes.  South of 123rd Street (the Hobie Cat beach) was hit hard, but the point area is fine.  This picture was taken at high tide from the 123rd Street beach entrance- looking north.
A beautiful day today to be outdoors…and at the shore!