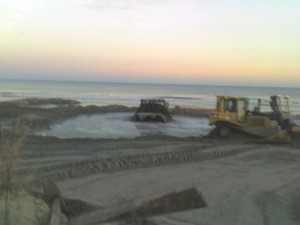 Amazing…in just a few hours, a new beach in Stone Harbor.  
 Wet sand spits out of the pipe (through a mesh cage filter), and is spread in place by 2 bulldozers.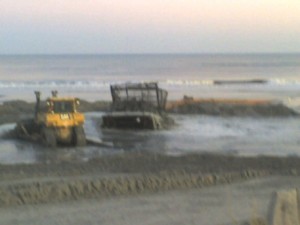 Fascinating to watch…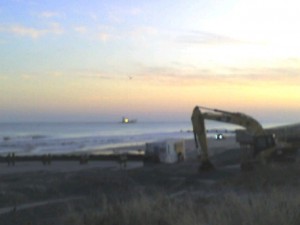 The dredge is positioned in the inlet between Stone Harbor and North Wildwood.  Sand travels through pipes to the staging area (111th Street).  The pipe will be extended as the project moves north through the next week to 10 days.